---
Tutorials
Russ on phone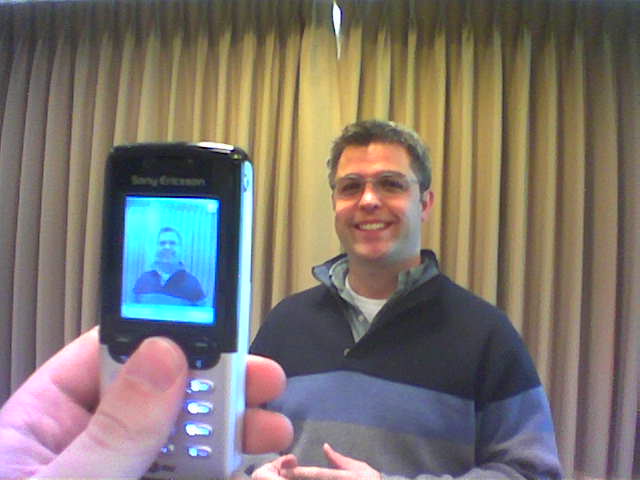 I attended the 'Reverse engineering' tutorial by Andrew Huang - the guy who cracked the X-Box. He had also cracked his arm, but that didn't seem to slow him down. I have to say that I got a bit bored of all the x86 assembly code flowing with a font that was just barely readable, so I spent some time tweaking the all new Finnish blog awards page, coming soon to a server near you.
For the second tutorial of the day, AT&T kindly gave us Sony Ericsson T616 phones, so that we could try some hands-on hacking. I promptly found that the screen on these babies is abysmally bad at direct, 25 degrees Californian sunlight... *grin* But Russell Beattie's cool to listen to - he's certainly the archetype for us NADD people. At the moment he's hacking at his home server using SSH on a big screen... Then he showed us accidentally his password to a web service :-)
However, I don't believe that these tutorials are really of too much value - for me anyway. Most of the stuff I am already familiar with, or could learn quickly otherwise; or it is too detailed to get me excited. *shrug* Should've gone to the Digital Democracy thing.
---