---
Monday, 10-Aug-15 21:53
Kultainen Kuukkeli 2004, final notes
Winner!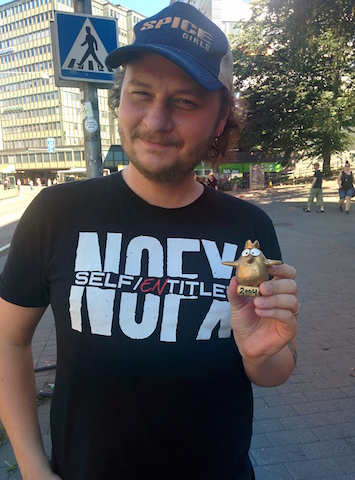 As the husband told the wife: "Yes, I will fix the roof. You don't have to keep reminding me every six months."
So, I delivered the final award of the Kultainen Kuukkeli 2004 blog award contest today to Tomi. He won it for "best hacking", for having a really cool-looking blog already ten years ago.
Phew. It always feels good to check the final box of the todo-list. Even if it takes ten years.
---
Private comments? Drop me an email. Or complain in a nearby pub - that'll help.
---